Arizona family law cases can become extremely complex, as they often deal with intense emotions, personal struggles, disagreements, or discord among family members and spouses. If you decide to represent yourself in Arizona family court, it's essential that you prepare well in advance for the various legal aspects involved. If you wait until the day of your hearing, you risk becoming blindsided by these roadblocks—you may even endanger your case by neglecting the various documents you'll need to complete.
Here's everything you need to know about family court in Arizona and what you can do to prepare yourself for the legal proceedings ahead.
What Is Arizona Family Court?
Arizona family court is a specialized court of law created to handle cases dealing with family and domestic relations, otherwise known as family law. One of its main priorities is to help settle disputes that occur within families and find solutions that work for all parties. Common AZ family court questions are related to divorces, separations, spousal maintenance claims, child custody disputes, property division proceedings, child support matters, adoptions, paternity disputes, and more.
How Does a Family Court Case Work in Arizona?
While the precise workings of a family court hearing will vary depending on the type of case you're filing, conducting hearings and trials in family court generally proceeds in five steps.
1. Trial Preparation
Before entering the trial preparation phase, you'll need to begin your case by filling out an initiation form that matches your case type. For example, you may need to file a petition for legal separation, a petition for dissolution of marriage, a petition to establish child support, or something else. From there, you will be assigned a court date when your hearing will take place and you'll enter the trial preparation phase.
Your court date will take place according to the time available on the court's calendar, and you will receive a slot on the docket when the judge has time to hear your case. This can take time, and you'll want to spend most of it preparing to represent yourself. You should determine your goals and objectives for your case, locate and complete all documents required for your specific type of case, and gather evidence that will support your argument. For example, you may need financial documents, affidavits from childcare providers, doctors' statements, and more.
2. Trial Begins—Opening Arguments Shared
Once your trial date finally arrives, it will begin with both parties sharing their opening arguments with the petitioner—the party that initiated the case—going first. The purpose of opening arguments is for both parties to outline their respective positions on a matter for the court without interruption or argument from the other side. If you choose to represent yourself, you should add the preparation of your arguments to your trial preparation list.
3. Evidence and Witnesses Are Presented
After the opening arguments are presented from both sides, the judge will ask to hear evidence backing each party's position. Again, the petitioner will go first. This is where most of the preparation you did will be critical, as you'll need to make a convincing, effective argument to win your case.
Your argument must be backed by a preponderance of evidence, which can be presented via witness testimonies, legal documents, records, photographs, video, and more. After the petitioner calls and questions a witness, the respondent can cross-examine. When the petitioner has finished calling witnesses and presenting evidence, the respondent can do the same. At this time, the respondent can cross-examine.
4. Closing Arguments
After all evidence has been presented and all witnesses that were listed have testified, the closing arguments of both sides will then be made in court. Closing arguments are used to reiterate the argument of both parties, summarize the evidence that backs their claim, and try one last time to convince the judge to choose their side. At this time, the judge may ask any questions they have that are applicable to the case.
5. Final Decision
When closing arguments are complete, the case will then be submitted to the judge so they can make a final decision. It's possible that the judge may make their decision immediately after closing arguments, but it's common for a judge to review evidence in their chambers before deciding. In cases with complex documentation and financial histories, including division of property and child support cases, the judge may take time to review the documents and announce the decision later. When the judge makes their decision, they will deliver it to the court, and the case will be closed.
Being Prepared for an Arizona Family Trial
When it comes to representing yourself in court, it is critical to prepare well for your hearing. You must be able to present a convincing argument to the judge, back that argument with evidence or witness testimony, and respond to the opposing side's evidence. In addition, you'll need to prepare a variety of legal documents and file them properly by the expected date. Without adequate preparation, your chances of success are severely diminished.
Just a few of the ways preparing for your trial can benefit you and your case include the following.
Helps You Develop a Strong Argument
One of the most critical aspects of trial preparation is developing a solid argument that will help you secure the judge's decision. You need ample time to determine your goals for the case, decide what argument you will present, and assess how you will convince the judge. Ask yourself questions like, "What do I want out of this case?" and "What is the best possible outcome for me?" Once you have created a strong argument, you can then move on to backing it up.
Gives You Time to Gather Evidence
Sometimes, gathering evidence can take a significant amount of time, especially if your case involves finances or an exhaustive records search. Preparing for your trial as soon as possible is the best way to give yourself enough time to gather the evidence you need. If you are looking to use witness testimony, it's also crucial to speak with them as soon as you are able.
You Can Complete and File All Required Paperwork
Each family court case requires different legal forms, all of which must be filed correctly and in a timely manner. For example, a divorce case must include a formal petition for dissolution of marriage filed by one spouse and then legally served to the other. If there is no initial petition, a couple cannot get divorced. If you begin preparing for your trial early, you can give yourself enough time to identify the required documents you need for your case and complete and file them properly.
You'll Know What to Expect
Taking the time to properly prepare for your trial can also help you get a better idea of what to expect when the proceedings begin. Court proceedings can be intimidating for anyone, but they can be especially nerve-wracking when you're representing yourself. With proper preparation, you can learn how the court process works, what to expect, and how to deliver a compelling argument confidently.
Tips to Prepare Yourself for Arizona Family Court
Some of the best things you can do to get ready for your upcoming Arizona family court case include the following:
Gather Documents
There is no such thing as being over prepared for a family court case. If you are representing yourself, make sure you plan as thoroughly as possible for each phase of your upcoming case. Plan your arguments, plan what you'll ask witnesses, plan how you will present your opening arguments, and plan how you can effectively convince the judge of your position. The more time you take to plan your case, the smoother it will go.
Organize Documents
No matter what your family law case involves, you'll need to complete and file a variety of legal documents throughout your trial. It's vital that you keep your documents organized so that when they are needed, you can quickly present them. It's recommended to keep documents for evidence, such as printed records, separate from documents you may be reading and documents you'll need to file with the court. If you're disorganized, it can make your case more difficult than it needs to be—and may also have a negative effect on your case.
Identify Strong Evidence
Making sure that you have convincing evidence to back your claims in court is crucial. Without evidence, there's an extremely low chance you'll be able to convince the court to take your position, especially if your case is a complex dispute. Taking the time to gather pieces of evidence and witnesses that can back your claim will increase the likelihood of a positive outcome.
Secure Opening and Closing Arguments
Your opening and closing arguments play critical roles in your case. Because they are the first and last words a judge will hear from you, you'll want to take the time to make sure you form an argument that's efficient, convincing, and memorable. Your opening argument should clearly state your position and tell a story through facts that help the audience better understand how you plan to outline your case. Your closing argument should include a summary of your evidence, critiques of any holes in the other party's case, and an overall conclusion of your argument that convinces the audience of your position.
Prepare Witnesses
If your case involves calling any witnesses to testify, it is important to make sure they are prepared for trial as well. However, keep in mind that you shouldn't rehearse with the witness to the point where your witness begins to recite answers; otherwise, it can look like witness tampering. Make sure your witness is comfortable, ask them some questions, and help them understand how the trial will go, and your witness will be adequately prepared.
Documents You May Need for AZ Family Court Case
We provide a wide variety of legal forms and documents for residents of Arizona. When you're going through a family law case, you'll need to complete paperwork before, during, and after your case.
To Initiate Your Case
Petition for Dissolution of Marriage (with or without Minor Children): These are the official forms that must be filed if you decide that you want to get divorced in AZ.
Petition to Enforce: This form is often used to initiate a case where one party hasn't been following a court-ordered agreement.
Petition to Modify: If you want to request a modification to a previous court order, you need to file this form to initiate your case.
Petition to Establish: These petitions can be used to initiate multiple kinds of family court cases, including paternity, child custody, and child support cases.
During Your Case
Petition for Temporary Order: If you're waiting for the judge's final decision and believe you need a temporary order in place until that decision is made, you'll need to file this document.
Property Settlement Agreement: These agreements are used to clearly establish how property and other assets will be divided and show that both parties consent.
Rule 69 Agreement: When two parties involved in a case reach an agreement, they need to legally confirm it by filing this document with the court.
After Your Case
Motion for Clarification: After a trial ends, you can file a Motion for Clarification to have the order clarified or corrected if some aspects are unclear.
Notice of Appeal: If you don't agree with the final decision regarding your case, you have 30 days to file an appeal to have it reviewed.
Motion for Relief (from a Judgement or Order): If you have a legally justified reason, you may be able to file this document to request relief from a previously filed court order.
Legal Document Services for Arizona Family Court
Draft My Legal Docs is pleased to offer legal document drafting and preparation services to help Arizona residents successfully navigate their court proceedings. As trained Arizona attorneys, we understand how complex family courts can become. To help, we offer a full slate of 50+ legal documents to assist you throughout your family law case.
The complex nature of family law cases is why we are so dedicated to providing the help you need to ensure your case is handled properly. Whether you're looking to initiate a legal case or preparing for an upcoming trial, contact us today to see how our legal document services can help.
---
Sources: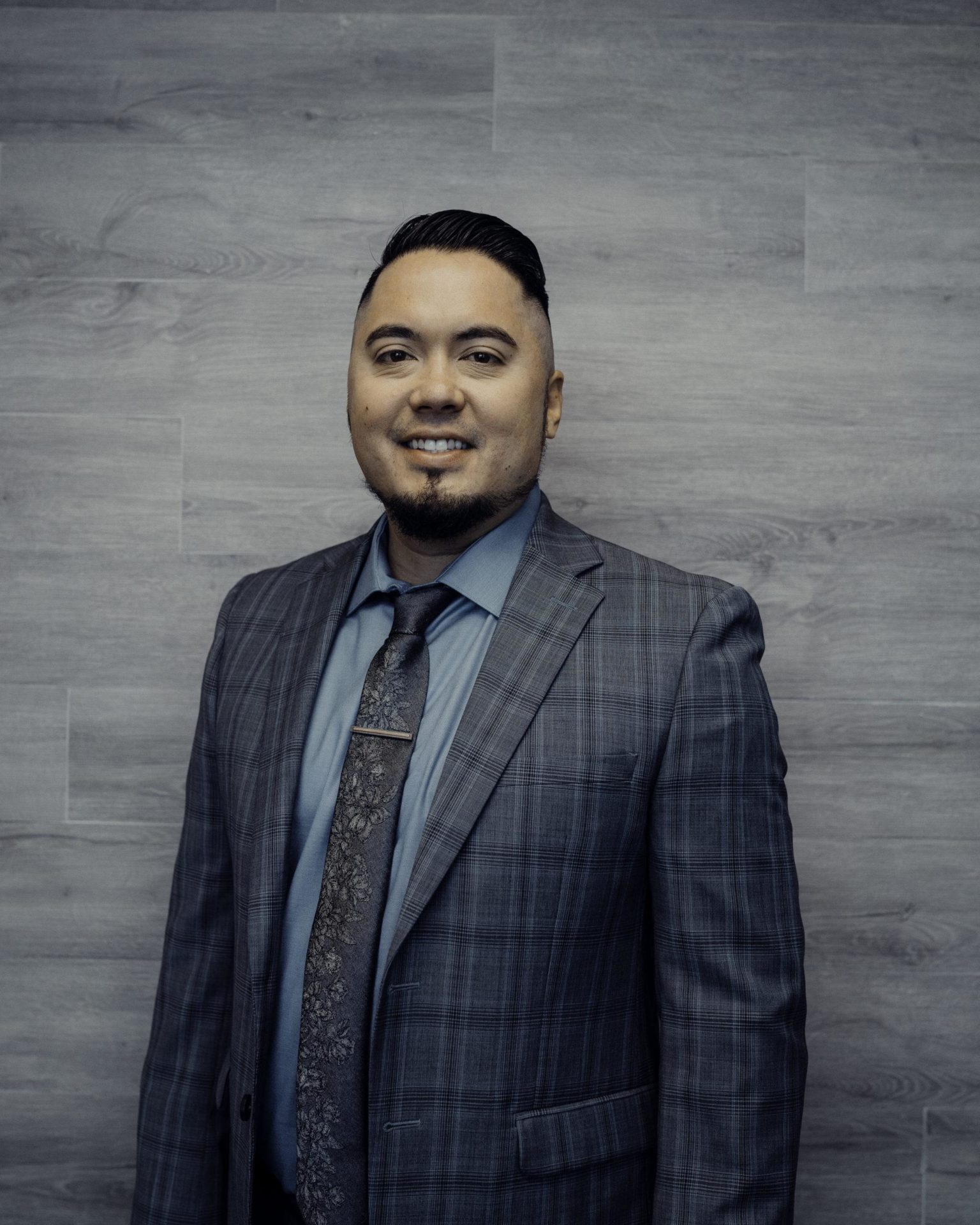 Jonathan Roeder is one of the founding partners of Reppucci & Roeder. He is an Arizona native who has dedicated his life and career to the service of others. After graduating salutatorian of his high school class, Jonathan attended beautiful and prestigious Pepperdine University, where he majored in Political Science. During his tenure at Pepperdine University, his passion for helping others grew after securing a clinical position with a residential treatment center for juveniles with substance addictions. Post-graduation, Jonathan returned to Arizona and served as a residential manager for mentally and physically disabled homes.