Going through a messy divorce is sadly semi-common, but there are ways to avoid conflict. Besides open and clear communication with your ex-spouse, having a necessary grasp on your assets, childcare responsibilities, and financial accounts is key to beginning the divorce process. Avoiding bringing your case to court is a great way to save the hassle of tough proceedings, along with the expensive price tag.
One of the most important aspects of a divorce is financial stability. Ensuring your paperwork is signed and filed properly can save you time and money during your divorce proceedings.
How to File for a Divorce in Arizona
As with any legal process, the first step in filing any legal paperwork is determining the petitioner, the person filing for divorce, and the respondent. In AZ Family Court, the petitioner needs to file a Petition for Dissolution of Marriage in the Superior Court of their current residential district. Copies of each form must then be sent to the respondent. Within 20 days for in-state residents or 30 days for out-of-state residents, the respondent can file a response to the dissolution petition. After a minimum of 60 days from the delivery of the petition to your spouse, the court can decide whether to grant the dissolution.
In the initial filing, a variety of payments and agreements are outlined by the petitioner, giving the respondent a detailed list of spousal maintenance and child support stipulations. A dissolution petition is primarily used to outline the list of assets and responsibilities held by both the petitioner and respondent in the case.
The terms outlined in these proceedings can often lead to strife between you and your spouse, especially when it comes to money. For example, if you make substantially less than your spouse and want to ensure you can maintain your current standard of living with alimony payments, asking for these payments can become a major point of contention. 1
What Is a Covenant Divorce?
In Arizona, the option to have your marriage declared as a covenant marriage is available for those looking to declare their union a lifelong commitment. However, as with any former binding commitment, circumstances change. These rules may not accurately describe your current circumstances.
Before filing for a divorce, couples in a covenant marriage must seek counseling from a marriage counselor or clergy member before proceeding with the divorce. There also must be tangible evidence for your divorce, including:
Adultery, or having extramarital relations
Imprisonment of spouse
Abandonment by spouse
Proof of physical or sexual abuse against you or your family
Proof of domestic violence, including emotional abuse
Previous residential separation for at least two years
Residential separation for at least one year from legal separation
Drug use by spouse
Mutually agreeing to a divorce
At the moment, a covenant marriage may seem like the best way to prove your eternal love for your spouse. If you start to hit a rough patch at some point during your marriage, though, these unions can become unreasonably tricky to undo.
Between compiling a case to attending legally mandated marriage counseling, covenant marriages and their subsequent divorces can become extremely time-consuming and expensive. Although somewhat complicated, covenant marriage dissolution is possible, and with the right attention to detail and evidence, you can properly file for a divorce. 2
Why Do Divorce Proceedings Become Hostile?
When it comes to family law, one of the most tension-filled practice areas is divorce litigation, which tends to bring out hostility in both parties involved. Before filing for a divorce, the reasoning behind why you file a divorce can impact the relationship you have with your spouse, which then transfers into your divorce trial.
However, Arizona is a no-fault divorce state, meaning either party can file for divorce without any allegations of adultery, domestic violence, or other issues. Still, if you are the filing party and your spouse is not ready for a divorce, this can make any further divorce proceedings far more complicated.
Besides adultery, abuse, and unwillingness to get a divorce, finances are a common issue that creates excess tension in divorce proceedings. Ranging from proposed settlements to asset division, any aspect of a divorce that has a price tag can become a point of hostility. Suggested alimony payments and decisions concerning who retains what assets can be the source of conflict due to the monetary value placed on each.
In cases involving children, child support payments and custody arrangements can cause strife between spouses, especially if both want full custody. Fortunately, the best interests of the children are the primary concern of the court, and any final decisions concerning the child's well-being rest in the state's hands.3
Options for Avoiding Hostile Divorce Proceedings
Lengthy divorce proceedings overseen by the court is not the only option for legal marriage dissolution. In the movies, depictions of courtroom divorce hearings have created the expectation of going to court to obtain a legal separation or divorce, but this is only true on screen. Avoiding the courtroom, whether that be through faster, more streamlined legal filing or individualized legal counsel is always beneficial for a divorce case.
Besides helping you efficiently determine the terms of your divorce, keeping your case out of the courtroom is better for your peace of mind and your wallet. Here are some of the most common ways to avoid taking your divorce to court.
Filing a Response to the Dissolution Petition
If you end up as the respondent in a divorce case, filing a response to a dissolution petition is a great way to combat any unfair stipulations laid out by your former spouse. For example, consider a situation where you primarily take care of your children and handle any of their personal paperwork, doctor's appointments, and sports games, but your spouse is asking for full custody in their dissolution petition. As the de-facto primary caregiver for your children, you have a better handle on how to care for them, so filing to become the primary caregiver for your children could be in your best interest. This is still the beginning of the process, and clearing up any issues like this is crucial for creating a more streamlined divorce process.
Utilizing a Consent Decree
A consent decree is a legal document that can grant a divorce if all terms laid out by both spouses are agreed upon without renegotiations. Payment plans for child support, child visitation schedules, and property division are all outlined in these proceedings. For couples on better terms, or those filing an uncontested divorce, a consent decree helps expedite divorce proceedings. One of the best ways to help facilitate this process is by getting help with legal documents from a reputable firm or legal service. This can help you lay out an accurate, feasible divorce plan achievable by both you and your spouse.
Deciding in Mediation
Fortunately, with divorce proceedings, reaching the mediation stage is required before going to trial. In most cases, this phase of the divorce process is crucial for working out any big issues between you and your spouse. To avoid going to trial, mediation can create a space where both you and your spouse can explain and outline the reasons for each request in your statements. For example, if you request a certain amount in alimony that may seem exorbitant to your spouse, but you helped pay for the necessary schooling they needed to make the money they do now, explaining your reasoning behind the amount can help provide evidence to help support your claim.
Divorce proceedings do not need to be hostile, and the available avenues for avoiding a "War of the Roses" style of divorce are endless. One overarching factor crucial for ensuring a productive divorce hearing is filing the right paperwork for the right claims. If you are filing a response to a dissolution petition, clearly outlining which stipulations you are contesting is crucial for the process. For consent decrees and mediation, tactfully advocating for your necessary provisions is crucial for keeping your case from going to trial and getting out of hand. 4
Is Divorce Always Expensive?
The length of time the divorce process takes, especially the amount of time it takes to settle your case once filed, is where the bulk of the expense originates. Between paying lawyers, going through rounds of mediation, and making your court appearance, the price tag on a divorce trial can quickly get expensive. Not to mention, the deliberation process for asset division will determine how much money, alimony, child support, and other valuable assets you must give to your spouse as an outcome of the trial.
The speed of your trial all comes down to the efficiency of your filing process. For example, if you are the respondent of a case and take more than the allotted time to respond to a claim, your feedback on the case, along with your input on the different stipulations in the dissolution petition, could be cast aside.
That means you need to find a legal team to take up your claim as a last-ditch effort to get your perspective on the petition considered during the deliberation process. Utilizing an easily accessible document preparation service with an online platform can not only help you get ready for your divorce and get prepared for the legal process ahead, but can result in reduced stress and other mental health benefits. 5
Easier Divorce Filings in Arizona
Finding affordable divorce lawyers in Mesa may seem tricky, but getting expert help with legal documents like divorce paperwork is essential for streamlining your divorce. Filing deadlines, paperwork requirements, and general knowledge about the legal process behind a divorce are crucial for creating a faster, less expensive trial.
After tightening up the paperwork side of your divorce, the subsequent deliberations and meetings can be conducted and settled promptly. This efficient take on the divorce process begins with a competent legal team with expert knowledge in the realm of Arizona family court.
---
Sources: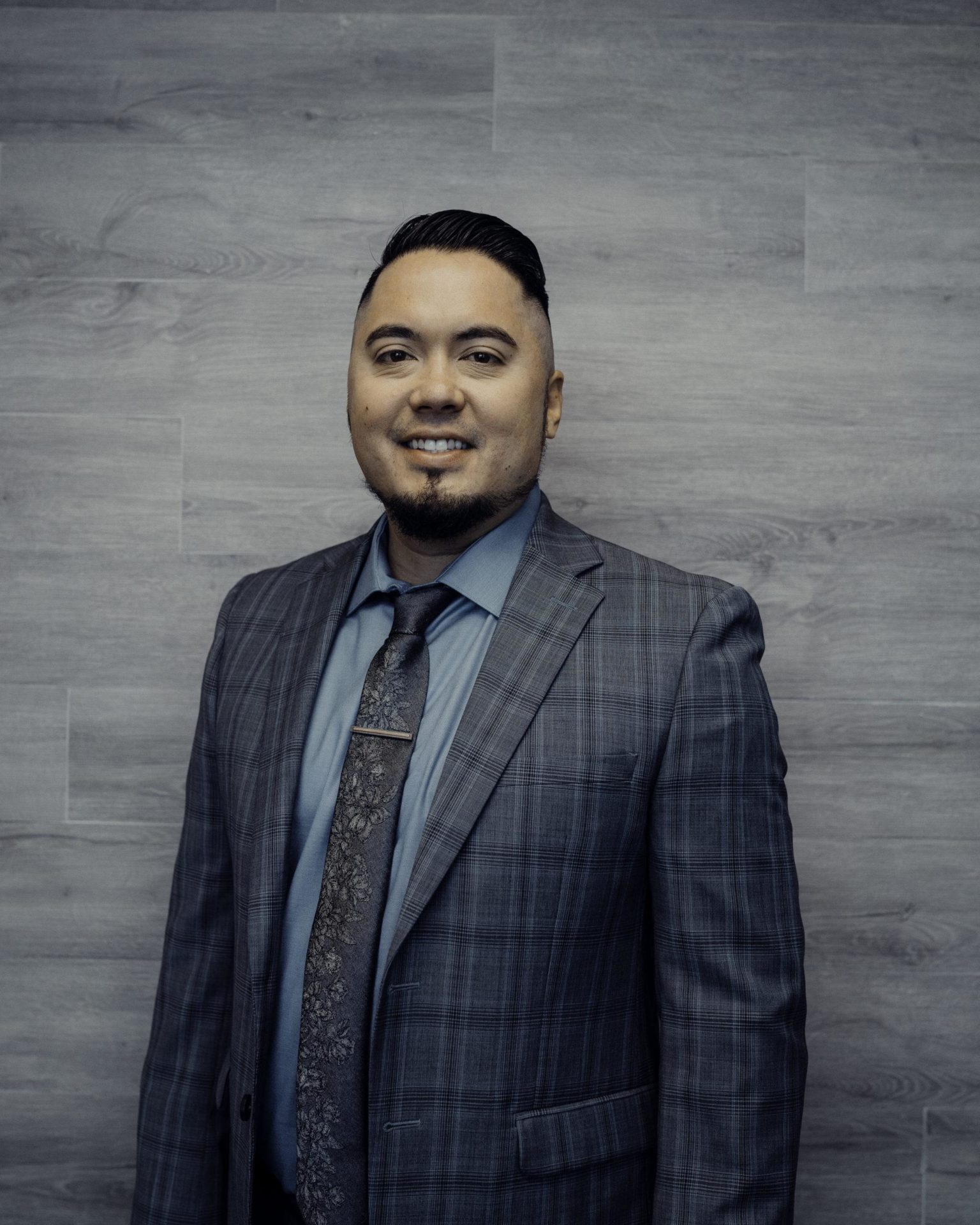 Jonathan Roeder is one of the founding partners of Reppucci & Roeder. He is an Arizona native who has dedicated his life and career to the service of others. After graduating salutatorian of his high school class, Jonathan attended beautiful and prestigious Pepperdine University, where he majored in Political Science. During his tenure at Pepperdine University, his passion for helping others grew after securing a clinical position with a residential treatment center for juveniles with substance addictions. Post-graduation, Jonathan returned to Arizona and served as a residential manager for mentally and physically disabled homes.