To appeal a judgment, a party must file a Notice of Appeal with the Superior Court within fifteen (15) days after entry of a judgment from which an appeal is taken.  Generally, an aggrieved party would file a Notice of Appeal for any of the following reasons:
Irregularity in the proceedings of the court or a party, or abuse of discretion, whereby the moving party was deprived of a fair trial;
Misconduct of a party;
Accident or surprise which could not have been prevented by ordinary prudence;
Material evidence, newly discovered which with reasonable diligence could not have been discovered and produced at the trial;
Error in the admission or rejection of evidence or other errors of law occurring at the trial or during the profess of the action;
That the ruling, decision, findings of fact, or judgment is not justified by the evidence or is contrary to law.
NOTICE OF APPEAL PRICING
*Does not include court filing fees, courier service fees, and process server fees (if any).

STANDARD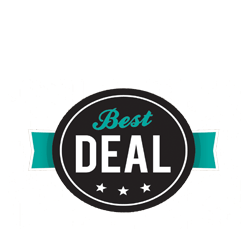 $

300
Attorney Drafted

Unlimited Revisions

Unlimited Support

Rush Delivery (72-hour Turnaround Time)

100% Satisfaction Guarantee
1. QUESTIONNAIRE
Complete our simple online questionnaire.
2. DRAFTING
An attorney drafts your legal document based on your individual needs and specifications.
3. REVIEW
Your legal document is sent to you for your review. We provide unlimited revisions for your complete satisfaction.