Petition for Legal Separation with Minor Children
*Standard Pricing does not include court filing and filing fees, courier service fees, and process server fees (if any).

STANDARD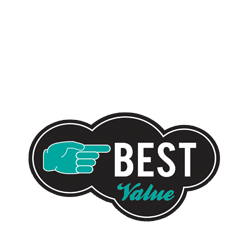 $

600
Attorney Drafted Document(s)

Notary Service

Unlimited Revisions

Unlimited Support

100% Satisfaction Guaranteed

ALL-INCLUSIVE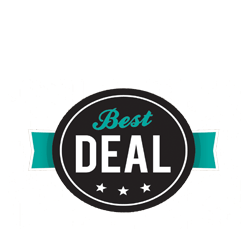 $

1200
Everything from Standard Option +
Rush Delivery (72-hour turnaround time)

Courier Service (if applicable)

Court Filing Fee (if applicable)

Filing with the Court (if applicable)

Notice and/or Service on Opposing Party
A Petition for Legal Separation is a legal document filed by a party to initiate legal separation proceedings within the state of Arizona. Typically, this document will clearly outline a party's position on the following issues:
Distribution of Property
Distribution of Debts and Assets
Legal Decision-Making, Parenting Time, and Child Support (if minor children are involved)
Spousal Maintenance (Alimony)
Included with your Petition for Legal Separation filing are a set of required supporting documents:
Sensitive Data Sheet/Coversheet
Summons
Preliminary Injunction
Notice of Right to Convert Health Insurance
Parent Information Program Order and Notice (if minor children are involved)
Affidavit Regarding Minor Children
Notice Regarding Creditors
In certain situations, legal separation may be a reasonable alternative to divorce. Simply moving out of a marital home and separating from a spouse is not considered a "legal separation." Legal separation will often involve the same issues as a divorce (e.g. community property, community debt, child custody, spousal maintenance/alimony, etc). The main difference is that in a legal separation both parties are still considered "married" in the eyes of the law so neither party can lawfully remarry.
Reasons for deciding to legally separate as opposed to filing for divorce include, but certainly are not limited to the following:
Separated spouses, while living apart, can still benefit from the same joint health insurance plan;
Separated spouses can remain married for purposes of religious preferences;
If married long enough, separated spouses can receive certain social security benefits;
Separated spouses may be able to continue filing taxes jointly (this is all dependent on each couple's individual circumstances); and
If separated spouses are simply uncertain if divorce is the right decision to make, a legal separation can provide them with a general feeling of what it would be like to be divorced, and whether or not they may wish to rekindle their relationship.
Legal separations are governed by agreements that are approved by a court. Terms regarding property, child custody, visitation, child support, and spousal support (alimony) are all outlined in a separation agreement. If spouses can come to an agreement on how such terms should be outlined, then a judge is likely to approve the agreement.