A collaborative divorce, or collaborative divorce meditation, is an excellent way to work through dissolving your marriage in a way that allows you to focus on working together privately. With collaborative divorce, dissolving your marriage doesn't have to be contentious or drawn out in litigation.
Instead, a collaborative approach can help you get through divorce without the court's interference for the bulk of the process. Here we will discuss the benefits of taking a unified approach to divorce, who collaborative divorce is suitable for, and what a collaborative divorce entails in the state of Arizona.
Who Should Consider a Collaborative Divorce?
A collaborative divorce is an excellent option for people who do not wish to engage in lengthy divorce proceedings through the court. Using a collaborative approach to your divorce will help you avoid hashing out your issues in court, which costs time, effort and money. With a collaborative divorce meditation, you can stay on top of the process and have your attorney assist you with the various legal aspects of ending your marriage.
If you want a divorce that focuses on team effort and leaves out the drawn-out legalities, a collaborative divorce is the way to go. You and your soon to be ex-spouse can work through mediation with the shared goal of parting ways in an amicable manner.
What Makes Collaborative Divorce a Good Option?
Collaborative divorce mediation is a good option for several key reasons. We've listed the most common reasons people choose collaborative divorce.
You Can Avoid Lengthy Litigation
This benefit has been discussed above, but it is important to stress that collaborative divorce mediation keeps your divorce proceedings in your hands. In traditional divorce proceedings, a judge presides over your divorce and steps in to make decisions if you and your former spouse are at a point of disagreement. While this process works in situations where the involved parties are experiencing difficulties settling issues, it is not necessarily applicable to couples who want to divide assets and settle custody issues on their own.
You'll Experience Flexibility in Scheduling Negotiations
With mediation, you can schedule divorce negotiations around other important day-to-day needs like work and the children's school hours. You and your team can decide on a timeline for the divorce and work to resolve issues in a manner that helps everyone involved save precious time. Traditional litigation considers availability of the courts first and foremost, which can lead to a divorce that takes significantly longer to finalize.
You'll Save Money on Court Fees
If you have a complex case where you need to divide businesses, split valuable assets, and sort out child custody, divorce litigation can become very expensive. Through mediation, the process of settling issues pertaining to children and finances can be much more affordable. Saving money in a time where you're going through such a drastic life change can have a significant impact on your financial standing and should not be overlooked. Collaborative divorce mediation can achieve the same results while preventing you from spending thousands of dollars.
Collaborative Divorce Can Be Less Stressful For Children
Collaborative divorce mediation can prove much less stressful for children, especially if they would have been required to appear in a courtroom in front of a judge. In court proceedings where divorcing parents aren't communicating with each other to make important decisions regarding the well-being of the children, children may need to meet with court officials. In mediation, both parents work together with their attorneys and can request the assistance of child specialists, communication liaisons and other professionals to maintain a healthy and productive dialogue about childcare needs.
When couples are divorcing, the idea of their child sitting in a courtroom often isn't considered until discussion has devolved to the point of litigation. Fortunately if you are filing for divorce in Arizona and looking to do so via collaborative mediation, you can avoid this possibility. Settling your divorce and child custody arrangement through mediation can be a more gentle experience for the entire family.
Collaborative Divorce Helps Keep Your Divorce a Private Matter
In collaborative mediation, you can consult with legal representatives the same as you would in traditional proceedings. You have the added benefit of being able to ask questions, challenge decisions and work through points of disagreement yourself instead of relying on a judge. While your efforts are collaborative, your attorney will still serve to protect your rights and work in your best interest. Having legal counsel in your corner ensures you cover your needs in the process of dissolving your marriage.
What Issues Are Covered in a Collaborative Divorce?
In a collaborative divorce, mediation allows for negotiation between parties to reach satisfactory resolutions. Unlike traditional litigation, divorcing spouses rely on their attorney team and the mediator to help them come to agreements on all the issues usually covered in courtroom divorces. The most common issues you can expect your attorney and mediation team to focus on are as follows.
Division of Assets & Property
The division of assets and other property is a highly contested and complex divorce matter. Many couples, even those who are not interested in fighting in court, struggle to comb through the details of asset division effectively. With collaborative divorce mediation, this process is made smoother with the help of your attorney and a financial professional who has the expertise to settle property division issues. Your team will need the full cooperation of you and your spouse to accurately divide your assets, property, and finances.
Spousal Maintenance
With the help of your collaborative divorce attorney and your financial professional, you and your spouse will decide whether spousal support is warranted and determine the details of the arrangement. To successfully negotiate spousal support, you and your spouse must provide accurate financial information so the professionals can make a determination regarding financial support. Once an agreement is reached, a support document is created and both parties must honor the agreement. The spouse who is responsible for providing spousal support will then be required to assist the other with essential financial needs for the time specified.
Child Custody
Child custody (now referred to as legal decision-making) is often the most difficult part of a divorce to settle. When children are involved, emotions run high. As a result, power struggles over legal and physical custody can drag divorces on for extended periods of time. In a collaborative divorce process, divorcing spouses and their team openly communicate to negotiate the needs and desires of each party regarding childcare and important decisions. Like all other aspects of the divorce, spouses are encouraged to talk out issues so they can come to an agreement that works for both parties and serves the best interest of the child.
With the help of a collaborative team of professionals, divorcing spouses can develop a parenting plan that helps them decide how to communicate about childcare, how to schedule physical custody, and what they will do when critical issues regarding the child's education, shelter, medical care and socialization arise. The parenting plan can then be approved and finalized by a family court judge.
Pets and Pet Care
A beloved pet is also an important member of the family that must be taken into consideration when spouses are divorcing. Decisions often revolve around which spouse has a stronger attachment to the pet or which spouse does most of the daily pet care. Still, it can be difficult to decide who will keep the pet moving forward. If an agreement over pet care and costs cannot be easily reached, a collaborative team can help decide how to share pet care and costs.
What Is the Cost of Filing For Collaborative Divorce in AZ?
The costs of divorce litigation can be very expensive. Attorney fees alone can range from tens of thousands of dollars to even a hundred thousand in more complex cases. While each divorce case differs in complexity, divorcing spouses who opt for a collaborative divorce process find themselves spending a fraction of the costs associated with traditional litigation.
Collaborative divorce can cost as little as a few thousand dollars. You will typically pay an attorney an hourly rate for the time they spend working on your case, but you are only billed for the time your mediator spends in mediation. Furthermore with the time saved in mediation the entire divorce process is less taxing on spouses, children, and even pets.
We Can Help You During Your Divorce
Divorce is a common but serious process that entails a great deal of decision-making and compromise. If you are filing for divorce in Arizona via collaborative divorce mediation, it is essential to prepare for the steps required to settle matters in a way that benefits the entire family.
Our legal experts are available to help you stay in control of the divorce process and effectively work through important issues to reach solutions that preserve communication and foster harmony. Count on us to assist with the creation of documents that will outline the essential aspects of your divorce. Together, we can ensure all your most important needs are thoroughly addressed and settled.
*Editor's Note: This article was originally published Mar 30, 2018 and has been updated September 14, 2022.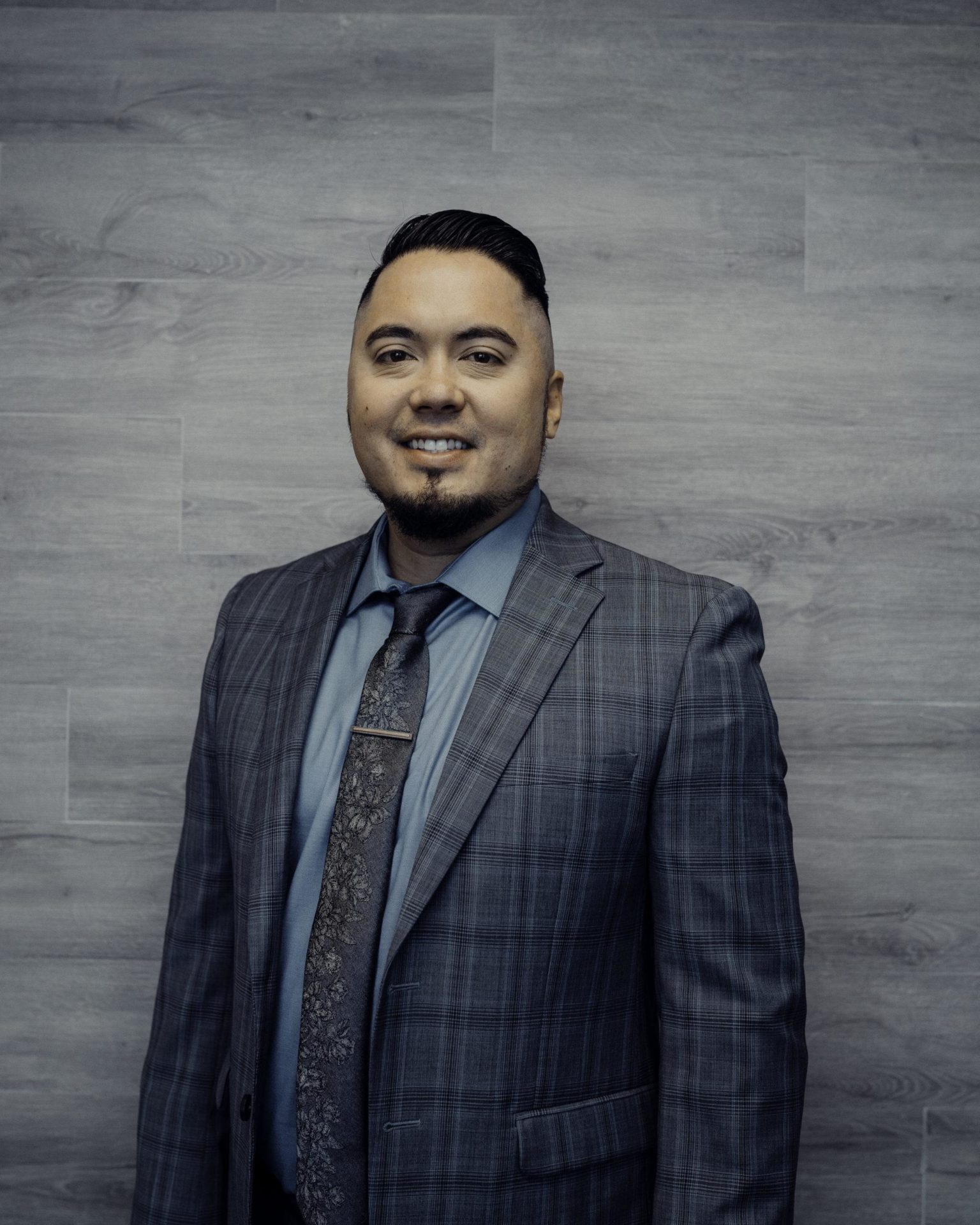 Jonathan Roeder is one of the founding partners of Reppucci & Roeder. He is an Arizona native who has dedicated his life and career to the service of others. After graduating salutatorian of his high school class, Jonathan attended beautiful and prestigious Pepperdine University, where he majored in Political Science. During his tenure at Pepperdine University, his passion for helping others grew after securing a clinical position with a residential treatment center for juveniles with substance addictions. Post-graduation, Jonathan returned to Arizona and served as a residential manager for mentally and physically disabled homes.