A handful of important considerations beckon your attention throughout the divorce process. And, being prepared can help ensure your assets stay protected.
How to Make Financial Moves Before a Divorce
If you or your partner have recently filed for divorce in Arizona, there are a few things that you should try to do as quickly as possible.
Choose a Lawyer that's Right for You
One of the most important steps you can take before beginning a divorce is hiring an attorney you can trust. Divorce can be an intimidating process that is already emotional and stressful, and feeling unsure how to proceed can create even more anxiety.
By hiring an experienced AZ attorney, you will receive advice and assistance throughout your divorce, including formidable representation in court. A divorce lawyer is experienced with all the issues that may occur during divorce, including financial considerations. If you and your soon-to-be-ex-spouse differ regarding the division of assets, an attorney can help you handle financial concerns in a way that preserves your future.
Organize and Identify Your Assets
Identifying your assets also helps if you think your partner may try to sell or hide any community assets in an attempt to avoid dividing them with you. Bank statements, credit card statements, mortgage statements, retirement accounts, life insurance policies, and any physical assets or properties should all be accounted for. It is critical to know what you have before you begin the property division process.
Estimate the Cost of Your Divorce
Unfortunately, divorce is rarely a cheap process. Many people go into divorce not expecting its high price tag and are therefore uncertain what to do with money before a divorce begins. Whether you choose mediation to settle various aspects of your divorce out of court or engage in lengthy litigation to make decisions, divorce expenses can add up quickly. Since every divorce is different, it isn't easy to determine the potential cost of your case. However, estimating attorney fees, moving costs, court fees, and regular monthly expenses can help to give you a better idea of how to manage your money moving forward.
Avoid Making Major Financial Decisions
Of course, divorcing is itself a major financial decision that will impact your finances. However, other major decisions, like changing your beneficiaries, closing accounts, and transferring assets before a divorce can hurt you during the divorce process. These things will be handled legally once the divorce is underway and the division of assets has begun. If you make these moves too soon, you may risk contempt of court or lose your assets to your soon-to-be-ex.
How to Prepare Finances for an Arizona Divorce
During your divorce, division of assets will result in property ownership changes, in addition to your regular and divorce-related expenses. Here are some tips for handling your finances during the chaos of a divorce.
Close Joint Accounts
Once you have begun the divorce process, it's time to start closing your joint accounts. Often, bank accounts have both partners' names, and funds will have to be transferred individually to new accounts. Joint credit cards must be canceled through the creditor, and you'll have to open your own new credit account.
Closing joint accounts can help prevent your ex-spouse from misusing funds before the divorce is finalized. It's important that you open a new checking and savings account in your own name and arrange income for deposits and debits for expenses to be handled through the new account. You should also keep documentation regarding when you closed your joint accounts and began your own.
Get An Asset Evaluation
Your assets are important. Whether you're dealing with expensive collectible items, a shared family home, or your retirement fund, evaluating your assets is critical for a fair property division process. By hiring a professional to evaluate your and your ex-partner's assets, you can ensure that the correct value is placed on each asset and that they are fairly divided during the divorce. A professional asset evaluation should be done as soon as possible to avoid delays in your divorce and prevent your partner from hiding assets.
Gather Financial Documentation
To properly handle your finances and ensure that property division occurs fairly during your divorce, you will need to collect a great deal of financial documentation. If you have not already done so prior to beginning your divorce, gather bank statements and credit card statements to help to give your lawyers and the court a better idea of how finances were used throughout your marriage. Checking and savings statements, pay stubs, credit card statements, bills, loan agreements, and income tax returns are all critical documentation needed during a divorce. These documents can help the court understand how money was handled as well as its source, such as the individual incomes of each partner.
Maintain Your Individual Credit
Your credit score plays a crucial role in many areas of your life, including your financial health. Despite the difficulties of your divorce, it's important to maintain your credit. Unfortunately, people often complete a divorce with weak credit due to mounting expenses, their partner's spending issues, and many other factors. It's essential to continue building your individual credit so that you can avoid issues like higher financing rates or difficulty renting or purchasing a new property.
Don't Forget About Insurance Policies
Insurance policies can become a complex financial task because they often affect other important aspects of your life, many of which were shared with your partner. For example, most life insurance policies will require beneficiary changes if you wish to remove your former spouse. Car insurance policies may also need to be changed if they were previously shared by both spouses or if vehicle ownership has changed.
How Can I Afford to Live on My Own After Divorce?
During a divorce, you may experience multiple different housing situations, all of which present different financial concerns. So, how does this work?
One Spouse Buys Out the Other
Since a home is a physical asset that cannot be split unless sold, the person remaining in the family home must often "buy out" the other spouse. This can be done via a cash out finance or forfeiture of an asset or assets of equal value. With these assets or funds from the cash out refinance in hand, the other spouse can afford a new living situation. The title will need to be transferred to the remaining spouse, and all ownership and mortgage documents should be solely under that spouse's name.
Spouses Agree to Sell the Home
Another option is selling the family home. Sometimes, this is the best option for couples who do not have children, or cases where neither partner feels they have the finances to maintain the home on their own. With the help of a real estate agent and your lawyer, you and your partner can sell your shared home and then split the proceeds fairly. If you and your partner can't afford to keep the home or are worried about selling it in the current market, you may also agree to rent the house to a third party. When this happens, proceeds can be split between both partners.
Other Circumstances
Unfortunately, the above options may not be available for all couples, especially if they owe more for the home than the home's current market value. In some cases, if neither you or your partner wants to remain in the home, or neither of you feel you can afford to stay there, you may have to agree to sell the home at a loss. In more severe circumstances, foreclosure may be necessary. Moving forward, the assets retained after the divorce and your own efforts to maintain your credit should help you find a new residence you can afford.
Protect Yourself and Prepare Your Finances During a Divorce
We provide affordable legal services for any individual involved in or looking to initiate a family or divorce law case. We offer guidance as well as our professional expertise and knowledge of the law. We are located in the heart of Phoenix, but our services are digital, which allows us to help individuals throughout the state.
*Editor's Note: This article was originally published March 21, 2018 and has been rewritten August 23, 2022.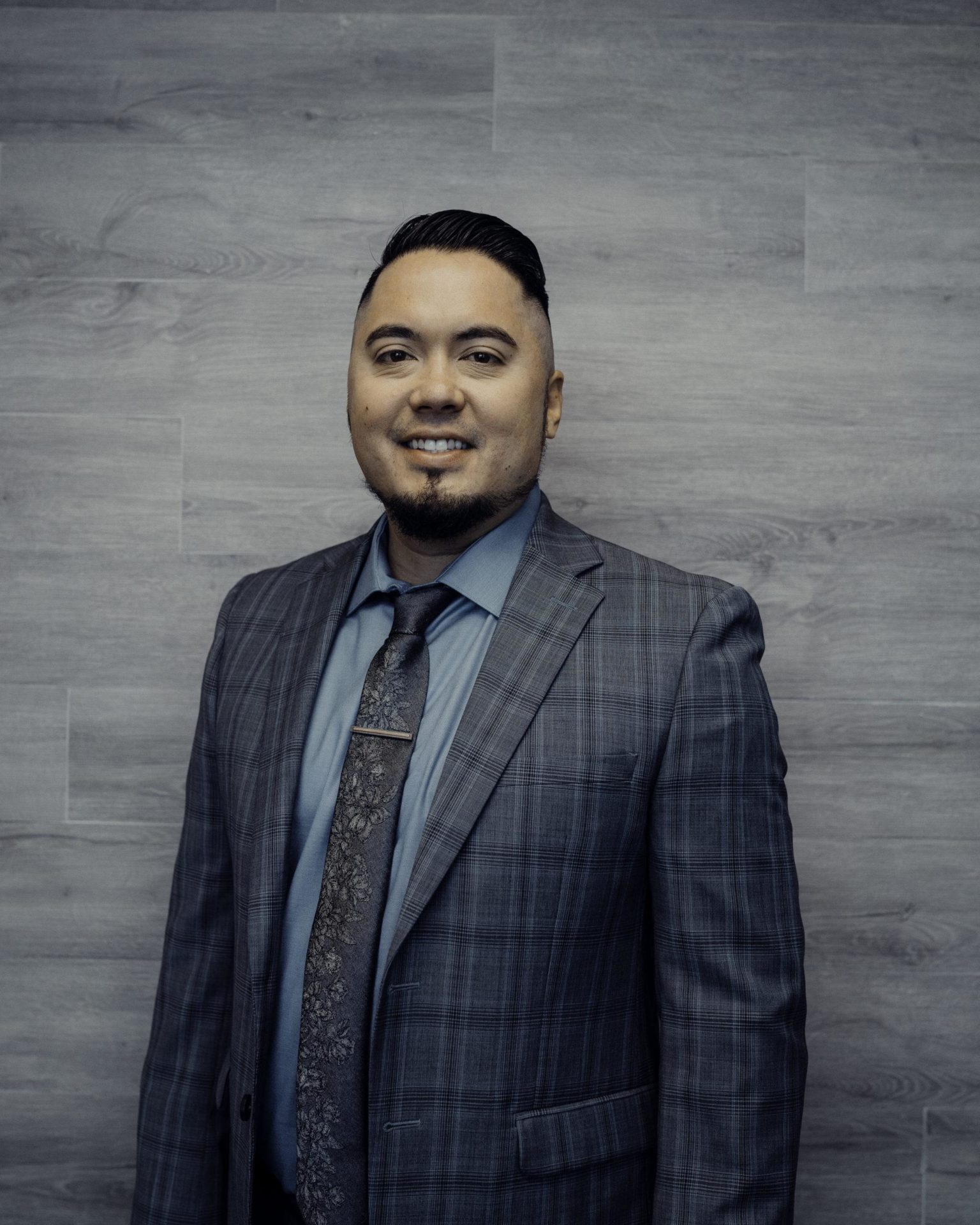 Jonathan Roeder is one of the founding partners of Reppucci & Roeder. He is an Arizona native who has dedicated his life and career to the service of others. After graduating salutatorian of his high school class, Jonathan attended beautiful and prestigious Pepperdine University, where he majored in Political Science. During his tenure at Pepperdine University, his passion for helping others grew after securing a clinical position with a residential treatment center for juveniles with substance addictions. Post-graduation, Jonathan returned to Arizona and served as a residential manager for mentally and physically disabled homes.