Divorce is widely accepted as the most emotional family law case an individual can go through. From intense conflicts to constant court dates and legal fees, no amount of planning or experience can properly equip you for a divorce. However, there are useful tips out there that can help you better understand what you may have to go through. Here's everything we wish we knew before going through an Arizona divorce.
Ten Things to Know Before an Arizona Divorce
Everyone knows that divorces can be complex, regardless of whether or not they are amicable. These complications can cause emotional, physical, and even financial stress. Fortunately, you are not the only person who has had to deal with the circumstances of a divorce. Below is a collection of tips from professionals who have gone through similar situations:
1. Conflicts Are Tough to Avoid
Because a divorce deals with intimate subjects and the separation of two people's lives, conflicts can be incredibly hard to avoid. Dividing personal property, determining parenting time and decision-making rights, and assessing spousal support payments can all lead to disputes between separating spouses. If you are considering a divorce or are currently in the middle of one, you must be emotionally prepared to handle the different kinds of conflict that will arise. You should also be ready to have constructive conversations and make compromises. This can help to combat potential disputes and also aid you in getting the outcomes you hope for.
2. Determine What Is Important to You
Divorces bring up complex emotions and often leave you overwhelmed and exhausted. It's essential that as soon as you are considering or presented with divorce, you take time to decide what is most important to you. Realistically, you are unlikely to retain everything you want, like sole custody, physical property, financial assets, and more, when you and your spouse separate. Determining which matters are most important to you and being ready to make compromises can help save a great deal of time and energy during your divorce. For example, when one spouse consistently disputes a judge's decision because they believe they should get a replaceable piece of property, the process only becomes more grueling and expensive. Conversely, if retaining the family home is important to you, consider compromising on other issues to give you a better chance to reach your goals.
3. You Will Need Records of Everything
Your divorce proceedings will address everything from where your child lives to who gets the family home. Because the court must legally separate the lives of a married couple, you'll need to provide a large amount of your personal information to do so. Records of your marriage, your family information, your finances, and all your assets will need to be provided to determine an appropriate division of property and child responsibilities. If you have valuable separate property, you'll need the proper documentation to demonstrate that you owned it prior to your marriage or purchased it after the date of separation.
4. You Should Get a Prenup or Postnup
Prenuptial agreements are often overlooked due to the falsely-held belief that they "promote" divorce. However, prenuptial agreements can be extremely helpful to protect both spouses' separate property and are now commonly used across the state. In fact, most individuals who own valuable property and assets before they get married opt to create a prenup. This allows them to legally document the assets they owned prior to their marriage and protect them against Arizona's community property laws. Businesses, inheritances, and valuable assets that you earned on your own should always be documented in the event that a divorce happens in the future.
5. Be Prepared to Spend Money
While every divorce unfolds a little differently, you will need to spend money whether you'd like to or not. Consider the basic filing fee that comes with submitting a divorce petition, as well as the court and attorney fees that many individuals have to take on during their separation. In addition to fees from the actual divorce process, many separating spouses also need to find new places to live. Because of this, you may find yourself paying for a new house, an attorney, and a divorce all at once. This makes saving money whenever you can a crucial component of a smooth divorce. Fortunately, legal document services like Draft My Legal Docs can help you cut costs and, in many cases, may even help you avoid hiring a lawyer.
6. Start Separating Your Accounts
No matter how long your marriage may have lasted, there's a strong chance that you and your spouse shared most financial assets. After one of you files for divorce, it is smart to begin separating yourselves in whatever ways you can. For example, you'll need to create your own bank accounts, credit cards, and even your own phone, insurance, and medical plans. However, you should also note that there are some assets that you can't touch until your divorce is finalized. These can include certain joint accounts, the family home, and other large assets that must be split according to community property laws.
7. Protect Your Assets
There are a collection of methods that can be used to protect your assets during an Arizona divorce. The methods that work best for you will likely depend on what kind of assets you have and whether or not they are separate property.
Some of the most useful tips for protecting your finances and assets:

Keep records of everything.
If you have valuable separate property, create a marital agreement that documents it.
Start creating your own financial accounts as soon as possible.
Have all assets evaluated by a professional.
Create your own list of marital assets and their values to compare to your spouse's.
Make sure you have your own forms of insurance.
Remain amicable with your spouse.
Make sure both you and your spouse are documenting all assets and liabilities, as hiding them can result in severe court penalties.
8. Your Children Are the Most Important Case Factor
Arizona stipulates that the best interests of any children are always the top priority of a divorce agreement. This means that before you create a parenting time and decision-making rights agreement – and before a judge makes any decision regarding your plan – they must consider what is best for your child and how the divorce order will impact them. For this and many other reasons, it's critical that you remember that your children are most likely struggling just as much as you. Try your best not to get lost in the chaos of conflicts and anger and instead focus on what you can do to prioritize your children in and out of court. Otherwise, a judge will end up doing it for you.
9. You Need Healthy Coping Mechanisms
Divorces involve a massive amount of change. From leaving your home to separating your family, it is an absolute necessity that you find healthy coping mechanisms to process your divorce. Unfortunately, many people going through a divorce end up becoming so involved in their case that they forget to take care of themselves properly. Whether it's therapy that gives you the outlet you need or you take up yoga once a week, finding healthy ways to release your stress during a divorce is critical. If you have children, it's essential that you do the same for them. Healthy coping mechanisms can help to relieve some of the intense anxiety that divorce brings on.
10. There Is No "Winning"
Contentious divorces can bring out the worst in people. For that reason, throughout your divorce, you need to remind yourself that there is no "winning" in this situation. Remember, almost everything you obtain throughout your marriage is community property and must be split fairly. Your time with your children must also be divided equally, provided your child's other parent is not abusive or otherwise unfit. Realistically, there is no winner in this situation – only two sides who are trying to make things work. It's in your best interest to keep things amicable whenever possible and work constructively.
Arizona Divorce Advice for Women
While Arizona divorce laws are gender-neutral when it comes to decision-making, the general process of dissolving a marriage can sometimes differ for a woman. Here are a few helpful tips for women who have found themselves at the end of their marriages.
You Are Allowed to Stand Up for Yourself
Unfortunately, many women are unfairly stereotyped as "crazy" when they are direct, act decisively about what they want, or set boundaries. Because of this, women are often afraid to truly stick up for themselves in the courtroom or negotiating table because they don't want to deal with the stigma. It is imperative that every woman stands up for herself during a divorce. Otherwise, your soon-to-be ex may try to take advantage of your indecision.
Don't Be Afraid to Request Spousal Support
Many women make sacrifices when they get married. One of the most common of these sacrifices includes quitting your job or dropping out of school to care for your family. However, in most cases, when a mother does this, the father is able to continue pursuing their career and becomes the breadwinner. This can put a mother in a vulnerable position if a divorce occurs. If you made sacrifices for your household during marriage and are now unsure whether you can care for yourself, you should consider requesting spousal support.
Find Ways to Become Independent Again
Because divorces legally end a relationship, both individuals involved often find themselves having to start over. From creating a new bank account to finding a new home, you'll need to become independent quickly after your divorce decree becomes final. This can be especially difficult for women, who often dedicate years of their lives to caring for their families. If you are going through a divorce, it's important that you start finding ways to reclaim your independence.
Arizona Divorce Advice for Men
Divorces are often very different for men than they are for women. If you are a man who is going through the divorce process in Arizona, you should keep these tips in mind.
You Have Rights to Your Children Too
Many fathers worry that they will lose child custody simply because they are not the mother. Remind yourself that you have just as much right to your children as their mother and have the right to request equal parenting time and decision-making rights. To receive joint custody and shared rights of your children, you'll need to demonstrate that it is in the best interests of your children.
Protect Your Finances and Property
Because Arizona is a community property state, there is a chance that your soon-to-be-ex may try and take advantage of your shared property rights. In an Arizona divorce, you must take extra steps to protect your separate assets and ensure they do not become involved in the property division process. All property that you owned before your marriage is separate, meaning your wife can't attempt to ask for it during your divorce. In addition, inheritances, gifts, and some other assets may be separate.
Don't Isolate Yourself
Whether it's because they don't wish to deal with their emotions or they don't feel they have the time or resources to do so, many men do not process their emotions properly. This often means you're at risk for poor coping mechanisms which can affect your mental and physical health. While a divorce can be difficult, you have to remember that it is not the end. Remember to stay in touch with your friends and family and keep your loved ones close. Good things can still come out of tough times.
Family Law Services for Arizona Divorce
While divorce may seem daunting now, it's important to remind yourself that you do have the strength, determination, and resources necessary to get through your divorce. Draft My Legal Docs provides document services that can help you handle your divorce case with ease. Our services include document preparation and drafting tailored to the unique needs of our Arizona clients. Contact Draft My Legal Docs today to learn how our professional family law services can help you through your Arizona divorce.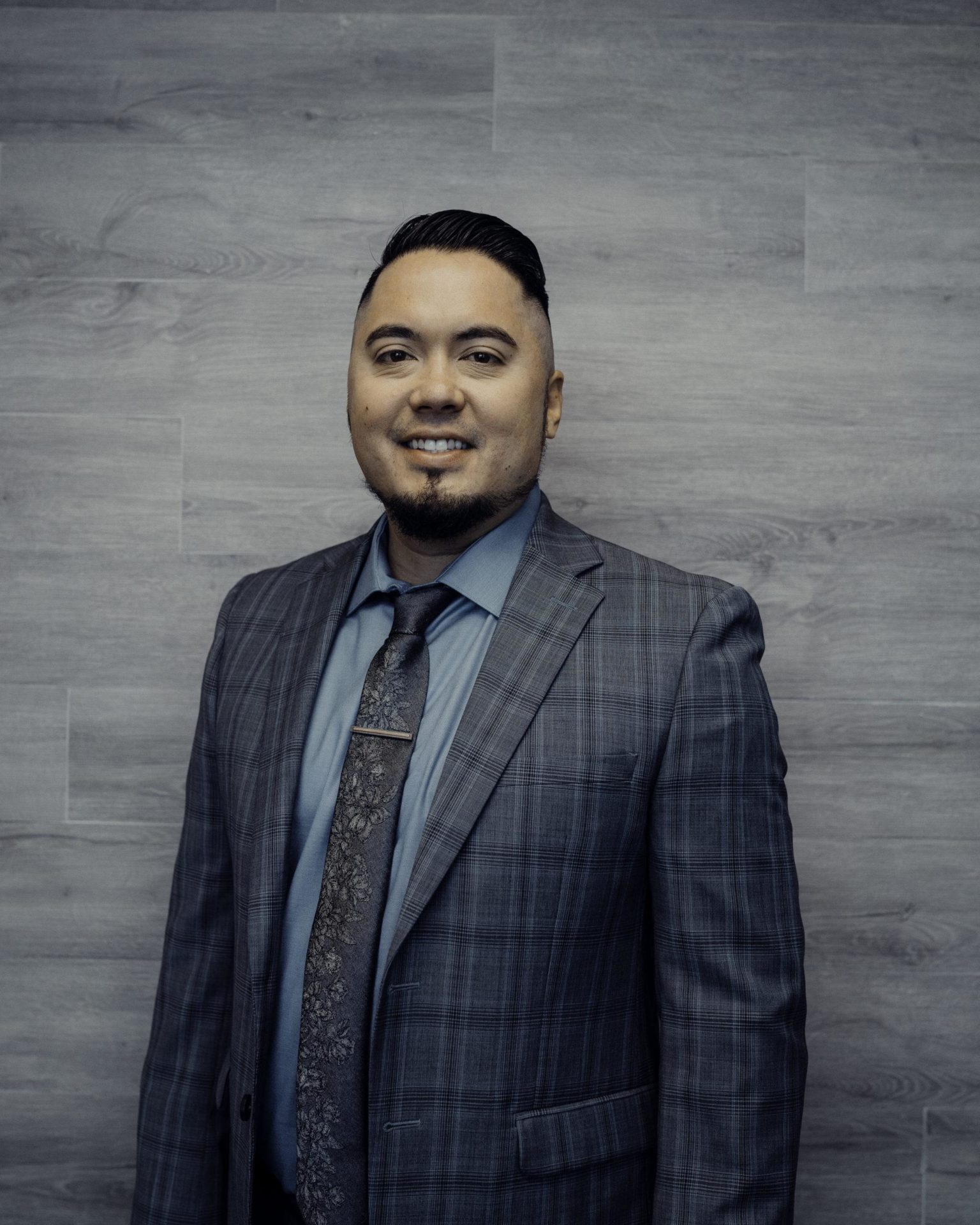 Jonathan Roeder is one of the founding partners of Reppucci & Roeder. He is an Arizona native who has dedicated his life and career to the service of others. After graduating salutatorian of his high school class, Jonathan attended beautiful and prestigious Pepperdine University, where he majored in Political Science. During his tenure at Pepperdine University, his passion for helping others grew after securing a clinical position with a residential treatment center for juveniles with substance addictions. Post-graduation, Jonathan returned to Arizona and served as a residential manager for mentally and physically disabled homes.