If you are a father who has recently had a child in Arizona, it is essential you understand the legalities of paternity in Arizona to ensure you are extended the legal rights you deserve. By contrast, if you have been told you are a father in Arizona, it is critical to ensure this is the case, as you are expected to fulfill a number of legal obligations in the state. Similarly, if you are a mother, you must often establish paternity in Arizona so the state can ensure your child's father fulfills his obligations.
Arizona so the state can ensure your child's father fulfills his obligations. Since paternity cases often require some rather complex documentation, it is essential to ensure you are as prepared as possible for what awaits you. While many people choose to hire an attorney with experience in Arizona Family Law, representation can be expensive. Understanding the process of paternity establishment and securing professional paternity documents from Draft My Legal Docs can help you successfully complete your own paternity case in Arizona.
What Is Paternity in AZ?
In the state of Arizona, establishing paternity is the legal process to determine and name the biological father of a child. While most biological fathers are assumed solely due to their relationship with the child's mother, it can be incredibly important in other cases to establish paternity legally. For example, if a couple is unmarried, establishing paternity is an important first step in claiming parental rights for the child in question.
Without the establishment of paternity in Arizona, the father has no claim on parental rights, and the mother of the child has the power to withhold visitation if she wishes.
What Are the Benefits of Establishing Paternity?
Establishing paternity can have major benefits in the state of Arizona for both the child's parents. Without the establishment of paternity, the parental rights afforded to both legal parents are forfeit. That typically means that no visitation or physical custody can be enforced, both components of what Arizona calls "parenting time."
If there is no legal paternity established, the father also has no part in decisions about the child's upbringing, including decisions about education and the child's health. The father is not afforded access to healthcare records or allowed to participate in decisions regarding how healthcare should be handled, including mental health. These are all components of legal custody, or what Arizona calls "legal decision-making" rights.
Additionally, without the establishment of paternity, a child may not have access to any health insurance or life insurance benefits, father-linked social security or government programs, or father-linked survivor's benefits. Without establishing paternity, the state also may not be able to assess child support payments.
How Is Paternity Established in Arizona?
Establishing paternity can happen in three different ways—presumptive paternity, voluntary acknowledgment, and adjudication.
Presumptive Paternity
Presumptive paternity simply means that a particular man is presumed to be the father.
In the state of Arizona, this can be the case for four distinct reasons:
The father was married to the mother, or the child was born within ten months surrounding a marriage, even if it ended in divorce, annulment, or death
The couple is unmarried, but the birth certificate is signed by both
The couple is unmarried, but both voluntarily sign a document to acknowledge the paternity
A DNA test conducted during pregnancy has previously asserted that the probability of paternity is at least 95%
Voluntarily Acknowledged Paternity
In this situation, none of the above documentation was in place during the pregnancy or at the time of the child's birth, but both parents acknowledged the child's paternity soon thereafter. This means that both voluntarily sign a formal acknowledgment of the paternity document, which must then be either notarized or witnessed to become valid. This form must be filed with the courts, as well as the DES (Department of Economic Security) and the DHHS (Department of Health and Human Services). Such a form can also be used to negate the presumptive paternity of the married party if the mother is married, but the father of the child is not the mother's husband.
Adjudicated Paternity
This option is utilized when the court has ordered an establishment of paternity in Arizona. This is otherwise known as a paternity lawsuit. A default judgment can be ordered if the presumed father either fails to respond or fails to file the appropriate paperwork in a timely manner. After the court's judgment, child support will likely be ordered retroactively. Presumed fathers can also rebut the presumed paternity by filing a legal request with the court.
How Much Time Does a Parent Have to Establish Paternity?
It's important to understand that there is a timeframe in place for establishing paternity as it pertains to child support. It can be filed or claimed either before or after the birth of the child. However, in order for the state to assess current or retroactive child support payments, paternity must be established before the child turns 18 years of age. Other than child support, other kinds of benefits like survivor's benefits or life insurance benefits may have their own requirements for establishing paternity.
Mothers, however, have one year after the birth of the child to establish paternity via a paternity suit. However, if other factors are in place, as they often are in paternity and child support cases, this statute of limitations may be extended.
What Do You Need to Establish Paternity in Arizona?
In order to establish paternity without presumed paternity or a written acknowledgment of paternity, information about the putative father must be provided.
For example, for a mother to begin establishing paternity, she'll likely need the following information:
Name, social security number, date of birth, and address of the father
Address and name of either a recent or current employer of the father
Names of friends, family members, or any organizations that the father has or does belong to
A photograph or a detailed physical description of the father
Written letters or other kinds of statements in which the father has alleged or suggested that he may be the father
Whether you are a father requesting parenting time, visitation, or legal decision-making rights or a mother requesting adjudication of paternity for child support purposes, you must ensure that:
The child has resided in Arizona for six months (or since birth)
You (or the assumed father) are an Arizona resident, you agree to have the case heard in Arizona, you lived with the child in the state, you provided funds for the child's birth, or you informally acknowledged potential paternity in the state
You file a voluntary acknowledgment of paternity with DCSS, or
You file a petition to establish paternity with Arizona Family Court
How Does the Court Conduct a Paternity Hearing?
After either parent files a petition to establish paternity, the court will hold a hearing meant primarily to give the parties an opportunity to agree on the paternity of the child. If such an agreement occurs, legal paternity is established, and the process ends. If either party does not appear or there is no agreement, the court will schedule an evidentiary hearing.
At the evidentiary hearing, the putative father, the mother, and the child must submit DNA samples, typically obtained before the hearing via a cheek swab. Again, if the father fails to respond to the request for DNA or fails to appear, he may be subject to a default judgment and the assumption that he is, in fact, the father. DNA will establish with 95-99% certainty whether or not the man is the father of the child.
What Are the Next Steps After Paternity is Established?
After paternity is established, a child custody hearing can take place to resolve both child support and child custody matters. At this point, the father may be granted parenting time by the courts and thus be able to participate in decisions regarding the child's upbringing. However, until paternity is established, custody cannot be enforced.
In other words, in many cases, paternity must be established for the father to participate in the child's life and pay child support. After paternity is established, the parents can create a parenting plan that can be approved by the court. Without an establishment of paternity, child support, parenting time, and decision-making rights are informal only and cannot be enforced by the court.
Informal Parenting Agreement Vs. Court Ordered Parenting
An informal agreement between two parents can work in the short term. However, it can get complicated quickly and is not typically suitable for long-term arrangements. When there is a conflict, a court cannot enforce the terms of an informal parenting plan.
For example, a father can be at the mercy of the mother in terms of visitation and decisions regarding the child's upbringing without a court-ordered agreement in place. It may also be the case that the father refuses to honor the informal agreement and won't return the child to the mother after his parenting time is over. One parent may even be able to leave the state without permission from the other parent without a legally established custody or parenting time agreement.
With a court-ordered parenting agreement, a parenting plan can be stable over the long term and enforced by the court. This kind of arrangement benefits both mother and father, but it especially benefits the child. With a court-ordered parenting agreement, time and expectations are established, so all know what to expect.
Arizona Paternity FAQ
Beginning the Arizona Paternity Process
Paternity cases can be exceedingly difficult for everyone involved, but they can also help to answer many questions and provide essential rights and benefits for parents and children alike. Fortunately, establishing paternity can be achieved without hiring a specialized attorney. Draft My Legal Docs is here to help you with the forms to establish paternity in Arizona.
All our documents are drafted and approved by licensed attorneys, and we work to save you time and money by providing the accurate documentation you need for your paternity case. Contact us today to get started.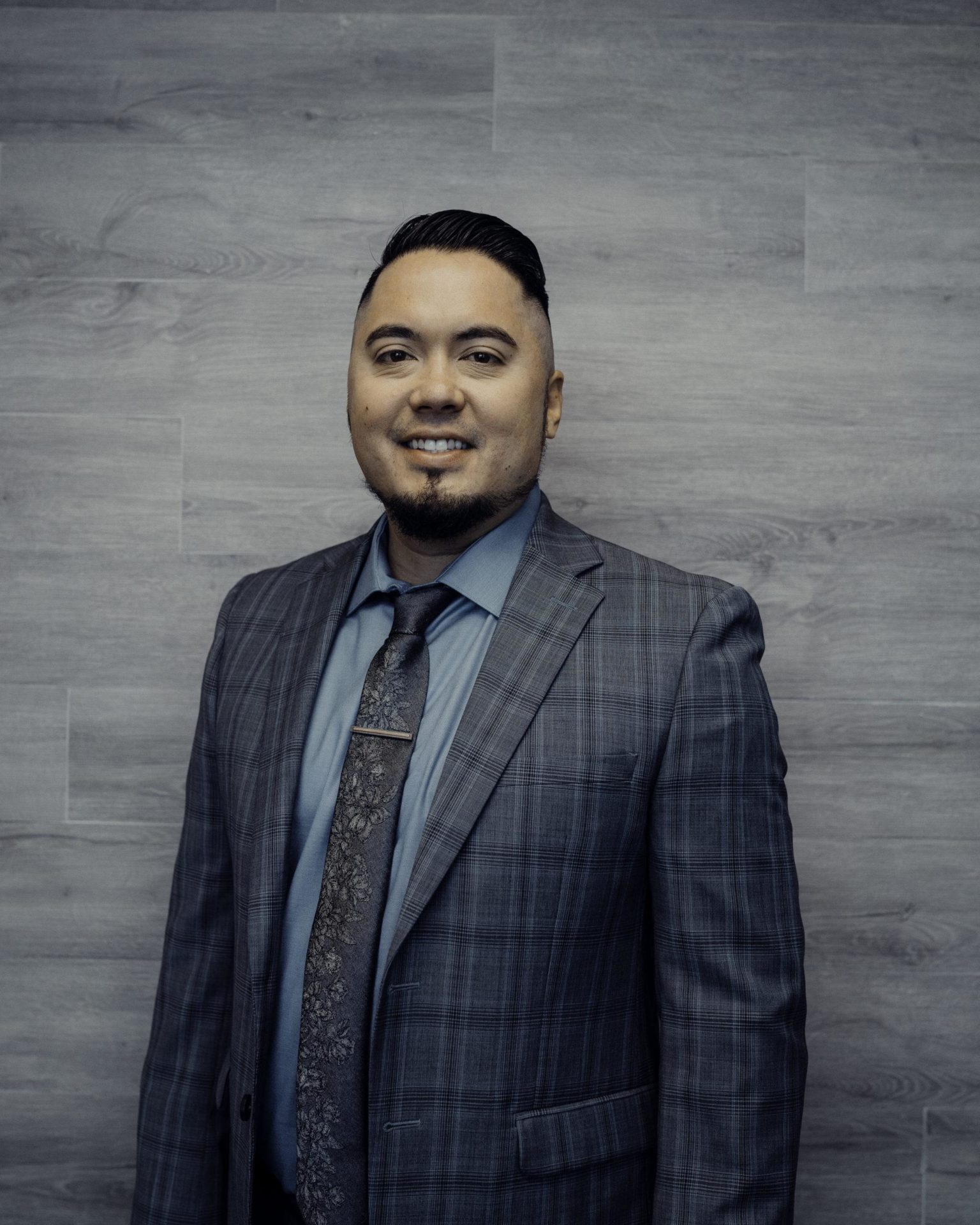 Jonathan Roeder is one of the founding partners of Reppucci & Roeder. He is an Arizona native who has dedicated his life and career to the service of others. After graduating salutatorian of his high school class, Jonathan attended beautiful and prestigious Pepperdine University, where he majored in Political Science. During his tenure at Pepperdine University, his passion for helping others grew after securing a clinical position with a residential treatment center for juveniles with substance addictions. Post-graduation, Jonathan returned to Arizona and served as a residential manager for mentally and physically disabled homes.