Prenuptial agreements, more commonly known as prenups, are becoming increasingly more common, especially here in Arizona. Prenups are incredibly helpful legal agreements future partners can draw up together before getting married.
What Do Prenups Do?
In one sense, divorce in America has been on a steady decline for the last two decades, falling from a high of 4 divorces per 1,000 people to 2.3 in 2020—though the COVID-19 pandemic may have skewed numbers in that year.
However, the number of divorces per the number of marriages has stayed fairly steady. As a result, people are frequently anxious about what could happen if their marriage were to end. In particular, many people worry about what may happen to their assets and finances if they should divorce. A prenuptial agreement can help to ease some of that anxiety by making some essential decisions before divorce does occur.
Some of the most important things a prenup can do include the following:
Pre-Arrange Financial Matters
Many couples decide to get a prenup to protect their finances as well as set expectations for how their finances will be handled throughout their relationship. A prenup can outline, for example, if the couple will be using a joint bank or savings account. This helps to prevent conflict about how money is spent and shared. Some people also use their prenups to detail how assets and debt will be split if they are acquired during marriage, especially if the intent is to divide them in a way that does not align with Arizona community property guidelines.
Assign Separate Property Before Marriage
One of the most frequent worries partners experience, especially if it's not their first marriage, is losing property they had before they got married. Because Arizona follows community property laws, everything acquired during a marriage is subject to equal division in divorce. A prenup can preempt this property division by outlining "separate property," or property that was owned by each person before the marriage. This way, if one partner enters the marriage with valuable assets, a prenup can prove that it was owned individually before the marriage occurred.
Protect Partners Individually
Prenups can protect a variety of assets, physical property, finances, children, inheritances, and more. However, prenups can provide a great deal of protection for both parties involved, regardless of their personal wealth before the marriage. For a prenuptial agreement to become legally enforceable, it must be fair to both partners. For example, prenups can outline spousal support obligations to support a lower-earning spouse who may have left their job or stopped career training to care for children. The best part about prenuptial agreements is that they can be crafted to fit you and your partner's unique wants and needs, no matter your financial situation.
Protect Children
Another important property of a prenup is that it can be used to protect children. Many partners seek prenups to make sure that any children they have during the marriage will continue to be supported by their wealthier partner after a divorce. People that have children from previous marriages may worry about protecting their children financially in the event of a divorce. A prenup can help to outline aspects such as spousal support and potential child support as well as detail important assets that may belong to the children. For example, a prenup can protect your child's future inheritance by stating it goes directly to them.
The Benefits of Using a Prenup
Getting a prenup with your partner before you get married comes with a great deal of benefits, including:
Ensures Fairness
Sometimes, when a marriage ends poorly, the divorce process can be long, emotional, and difficult. Many people deal with consistent disagreements with their soon-to-be-ex-partners and find themselves in prolonged divorce litigation to settle each of them. A prenup can not only help with these disagreements, but it will also ensure that your assets are divided fairly as the divorce is finalized. Community property laws state that everything that was acquired during a marriage must be split equally. A prenup can help you ensure that you define separate property in advance and protect both spouses regardless of their earnings during the marriage.
Makes Divorce a Bit Less Complicated
Getting divorced is never easy, whether or not the relationship is ending on good terms. Having a prenuptial agreement in place can help make the process smoother and less stressful for all parties involved. When drafting a prenup, both parties can express their needs, expectations, priorities, and more. If a divorce does occur, many of the most complicated aspects of separation have already been addressed.
Provides Peace of Mind
Whether it's your first marriage or your third marriage, a prenuptial agreement can help provide both partners with some peace of mind before, during, and after the marriage. Many people are afraid of losing critical assets if a marriage ends, which is why a prenuptial agreement can lessen some of that anxiety. As mentioned, outlining the division of assets ahead of time can provide much-needed peace of mind no matter the success of the marriage.
Current Divorce Rates
In 2020, over 1,600,000 marriages occurred across the country. As of 2021, the national divorce rate of the United States moved to just above 40%. For the past decade, that number has varied between 40-50%, meaning that almost half of marriages in the US ended in divorce during that time. For people in a second or third marriage, these rates often jump even higher.
According to the CDC's latest report on marriages and separations, roughly 2.3 out of every 1,000 people are currently divorced in America. These figures can seem daunting for many couples, especially those who recently married and are hoping for the best. The divorce rate is consistently cited as a factor contributing to the growing use of prenuptial agreements around the country.
In Arizona, the marriage rate sits below the national average, at 4.9 weddings for every thousand people. This rate appears to be falling in recent years, and is currently 34th in the nation. By contrast, Arizona ranks 11th for total divorces, though the divorce rate per thousand people is on par with the marriage rate in the state.
Prenuptial Statistics
Prenuptial agreements can provide a sense of security for couples embarking on a marital journey, especially regarding their financial futures. While prenuptials aren't as commonly used as you might think, they are becoming more common. Here are some statistics regarding the current use of prenups in the US and here in Arizona.
National Prenuptial Statistics
While prenuptial agreements can be incredibly helpful, it has been found that they are only used in about 10% of marriages.
Just over 10% of people believe that there is a possibility their marriage might end, despite consistently high divorce rates.
Almost 50% of unmarried people believe prenups can be helpful.
Despite their beneficial properties, most people polled had negative connotations regarding asking for or drafting a prenup
63% of people said they would feel intimidated or at a higher risk for divorce if their partner asked them to sign a prenup.
Roughly 15% of people who were recently divorced wished they had crafted a prenuptial agreement.
Over 50% of divorce lawyers noted that they've seen an increase in demand for prenuptial agreements.
More people are getting married later in life, which may contribute to the rising use of prenups in America.
Drafting a prenuptial agreement is much less expensive than going through litigation and lawyers because of disagreements in a divorce.
Arizona Prenuptial Statistics
As of 2020, the divorce rate in Arizona was higher than the national average.
In 2020, Arizona had the 23rd highest divorce rate in the country. In 2022, it is now 14th.
As of 2022, roughly 12% of people in Arizona were divorced.
Arizona's divorce rate sits at 2.9 people out of every 1,000 people according to a 2020 report by the CDC.
In the past 2 years, Arizona has also recorded some of its lowest marriage rates in decades.
In Arizona, only around 5% of people have created or used prenups.
However, in the past few years, Arizona has experienced a gradual increase in the creation of prenuptial agreements.
Because Arizona is a community property state, most people who created prenups to define separate property report being happy they did so.
Help You Can Trust For Prenuptial Agreements in Arizona
Drafting, creating, and implementing any form of legal document is not an uncomplicated process, especially if you have minimal legal experience. However, retaining an attorney is not always feasible, especially in the time leading up to an important event like a marriage. Here at Draft My Legal Docs, our legal experts specialize in writing and reviewing legal documents of all types, including prenuptial agreements.
Our team of licensed attorneys can not only help you prepare and create a draft of your prenup, but also assist you throughout the filing process to prevent any issues from arising. Marriage, divorce, and the documents that come along with them are complex, so let Draft My Legal Docs help you through it. To learn more about our services and how we can assist you, contact our team today.
Sources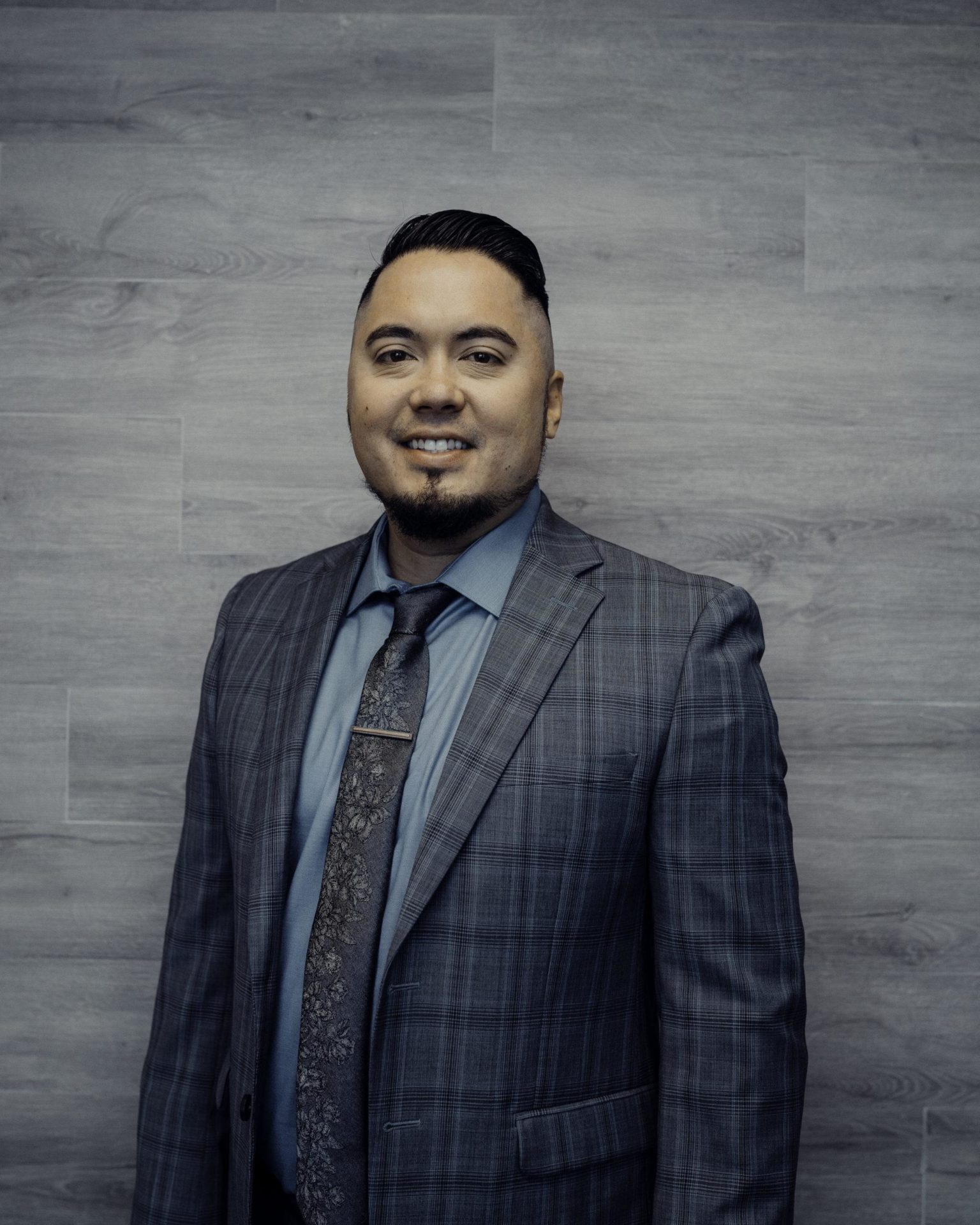 Jonathan Roeder is one of the founding partners of Reppucci & Roeder. He is an Arizona native who has dedicated his life and career to the service of others. After graduating salutatorian of his high school class, Jonathan attended beautiful and prestigious Pepperdine University, where he majored in Political Science. During his tenure at Pepperdine University, his passion for helping others grew after securing a clinical position with a residential treatment center for juveniles with substance addictions. Post-graduation, Jonathan returned to Arizona and served as a residential manager for mentally and physically disabled homes.