Bruno Bettelheim, an esteemed child psychologist, once wrote, "The security of the parent about being a parent will eventually become the child's feeling of security about himself." Children become what they are in large part because of the confidence and competence that parents find and create in the parental experience.
An effective parental partnership is perhaps the single most crucial factor in achieving that goal. Likewise for children, the most important element in their becoming healthy, solid, and secure individuals is having two parents who have formed and forged an effective parental partnership. Parenting, like marriage, is a proactive process that couples must think through together, creatively sustain, and nurture as an entity in itself.
An effective parental partnership is one where parents unite to offer their child an ongoing experience where both their individual and parental partnership roles combine, support, and mutually enhance each other for the child's benefit. The relationship is not just child to mother and/or father, but to parents in a primary way.
Bettelheim stated that "With the single exception of the child's natural endowment, nothing shapes a child's personality more than the experience of family living–the feelings it arouses and the attitudes it inculcates." His view of himself, his relations to others and his expectations of the world are gotten from what he observes, experiences, and internalizes in relation to his parents as a mutual entity–how they act, love, value, and authentically are in relation to each other and him as parents.
How does a couple attain and sustain this desired state in the midst of complicated marital, family, and personal living? The answer is both complex and yet basic in its essence when parents get in touch with themselves as parents and the reasons why they chose to be parents. A mutually supportive, enhancing, and rewarding parental partnership is not only possible, but a natural course of events, if properly formed. This can be true, not only for intact families, but also where separation or divorce is the reality. It is never too late to forge a working parental partnership in a child's development. It is crucial that a child experiences his parent's ongoing attempts to do so.
Benefits for the child 
The child basically benefits in two ways. First, the child has the chance to absorb and internalize the very experience of mother/father interactions, actively identifying with each and, at the same time, as a parental duo. This is a powerful emotional and behavioral formula that creates unique and authentic individuals. Secondly, the child learns to integrate disparate and contradictory elements in his/her developing self as parents do in their relationship, a parallel process. Opposites such as love and hate, frustration and adaptation, self-esteem and worthlessness, and confidence and humiliation are integrated cohesively into the viable internal and external "playground" to safely and securely grow into his/her authentic self.
When both parents are actively involved and children reach higher levels of emotional and cognitive development, they are less likely to be violent or be hurt, get into serious trouble, or do poorly in school. When fathers stay close during infancy and adulthood, a boy has a less turbulent adolescence, is less aggressive and overly competitive. He is better able to express feelings of vulnerability and sadness. He can more easily resolve conflicts, and can develop more of a sense of empathy. Daughters with active fathers have higher self esteem, are less likely to have sex before they want to, become pregnant, or be assaulted.
How to forge the partnership 
Using a child's puzzle of about eight to 10 pieces as a metaphor, the elements of a parental partnership can be seen and understood as a whole picture or as the separate components that link to each other in complementary fashion to comprise the whole. Individual pieces represent parental strengths/skills or weaknesses/gaps in either mother or father. To have a coherent picture, one parent's weaknesses should be compensated by and connected to the other parent's pieces representing strengths/skills. Where the pieces are placed in relation to each other and why is a joint creative process by both.
To create a viable partnership/puzzle, each parent needs to become aware and accepting of their own strengths and weaknesses (which is not always an easy task). Making this a mutual process and discussion can lead to further or new understanding of how each parent sees themselves, and also in what areas they need understanding, support, or active help. Areas where both need help should lead the couple to new creativity in their partnership, possibly with the help of outside expertise.
Most importantly, to begin assembling the puzzle, a process and language of cues and communications needs to be agreed upon so that when help is needed, the needed supportive process can swing into action. Examples of these could be:
• "Please step in and take over. I need a break." (parent acting as a buffer) • "I need your assistance." (parent complementing other parent's attempts with their own skill, support)
• "Let's go talk." (parent knowing when it is time to think something through rather than react)
• "Let me do my own thing." (parent knowing when not to step in or interfere)
• "Please be understanding." (parent being patient and supportive, even if not in total agreement with spouse as a parent).
• The more these and other cues can be used and heard in daily life, the more there will be an actual parental partnership at work. How this works, what else is needed, and how each feels about the process should be an ongoing mutual conversation. Different "pieces of the puzzle" can be focused on at any point without losing
• site of the whole picture or what holds it together.
Examples of effective partnerships 
Here are a few examples of effective parental partnerships.
• Fathers help mothers understand the needs of a growing boy
• Mothers, with a spirit of kindness, try to understand a father's parental insecurities.
• Fathers have—and mothers allow—one-on-one time. They feel engrossed with the experience, and discover their own fatherly impulses.
• Both parents understand that, in a family, shared daily acts and routines are valuable opportunities for connection and true shared parental nurturing.
• Mothers don't leave lists of activities for husbands to do with the kids, but allow them to have their own experiences.
• Husbands and wives don't let child rearing be the only center of their bond.
• A strong and supportive parental partnership allows for both parents to have jobs and interests outside the home.
• Shared parenting further commits a couple to each other, as they protect, nurture, worry and rejoice about their children-–a daily intimacy that enhances marital love.
• Children of parental partnerships learn directly that: marriages grow stronger, mutual respect is essential, promises are to be kept, and that conflicts don't have to destroy relationships.
• Sons of two active, involved parents will likely be nurturing fathers themselves.
• Parents don't have to be the same or agree on everything. They can play very different roles as equal partners. How they integrate things makes the difference. • Parents act as mutual supporters and consultants. It's OK for one to be lost, overwhelmed, or confused, as the other supports and understands.
• At times, each parent acts as a buffer for a child and the other parent.
• Learning on the job is OK. There is no need to feel perfect. Children will understand and learn from watching their parents develop as parents, as they do as kids.
• Parents can rotate roles. There is no need to always be the disciplinarian or nurturer.
• Creating enough family time for the ongoing parental and family interactions to be truly experienced by the kids. DON'T farm out essential roles to others. Being there is everything!
Interactive parenting 
• During each stage of a child's growth and development, both parents play key roles. For example:
• During their child's infancy, dads can begin their own unique relationship with the infant. A father's voice is uniquely experienced, even in the womb. He becomes the protector of mother from "the outside," so she can focus on "the inside" with her infant.
• As the infant, then the toddler, begins separation from the mother, dad actively becomes the first important "other' in the world outside him and mom. Mom will become security and safety, and he will be the initial connection to the outside world–a critical mutual process in the child's development as a unique individual.
• When toddlers throw a tantrum "storm" out of separation anxiety with Mom and is all "no's," Dad can assist by neither giving in to the toddler's demands nor by getting into a lose/lose control battle. His calm, re-directing behavior into established routine and rituals, supports mother in modulating the child.
• Parents of a four-year-old experience both mature behavior and then melt- downs over minor incidents. Mother helps Father to understand that, even though he tries to instill moral directives, the operative factor is the parents and their behavior—especially interactions between the parents—that models for the child how to deal with situations.
• The father of a seven-year-old boy relishes in showing his son how to do things, without listening closely enough to the child's stories of his own masteries. Mother gently and supportively talks with Dad about how, if he listens and admires his son's "showing off," that he will be truly idealized by his son, as interactions will be a mutual experience.
Barriers to effective parental partnerships
Barriers can exist that need to be understood and attended to before developing an effective partnership. These can include: fathers who haven't had strong parental models and are unsure; men who feel that nurturing might not be masculine; men who see their role primarily as the family provider exclusively; or dads who are comfortable with the "policeman role" and not as a caretaker or teacher/playmate. Mothers may be reluctant to share the power as the primary parent; be critical or anxious about the dad's style of parenting; or may be threatened by the father's active role as an infringement on her role and relationship with the children. Couples who are experiencing disconnected or dysfunctional relationships may not feel ready or safe to intimately share parenting. Sadly, negative parenting disagreements become a lightening rod for other marital difficulties, with the children as the real losers.
Is it possible? 
An effective parental partnership is certainly possible when both parents see the benefits, not only for their children, but for themselves. What is essential is that each parent be aware of their own parental styles, needs, and shortcomings. Couples must think about what each partner needs from the other to complement their parenting style. The discussion and resulting journey can be rewarding, and make family life an engrossing, enriching experience for all.
A good parental partnership, like a good marriage, is based on trust, commitment, shared visions about a relationship, and a willingness to work at it. A parental partnership needs to be established in all family constellations, intact families, separated or divorced situations, or any other situation where two adults are fulfilling the parental roles for a child.
Tom Bass, L.C.S.W., is the clinical director at Family Services of Winnetka-Northfield. His clinical practice has included work with children, adolescents, adults, and families. This article was first published in the Fall/Winter 2007-08 issue of Early Childhood.
Source: http://www.theallianceforec.org, "http://www.theallianceforec.org/library.php?c=6&news=106", Tom Bass, Fall/Winter 2007-08.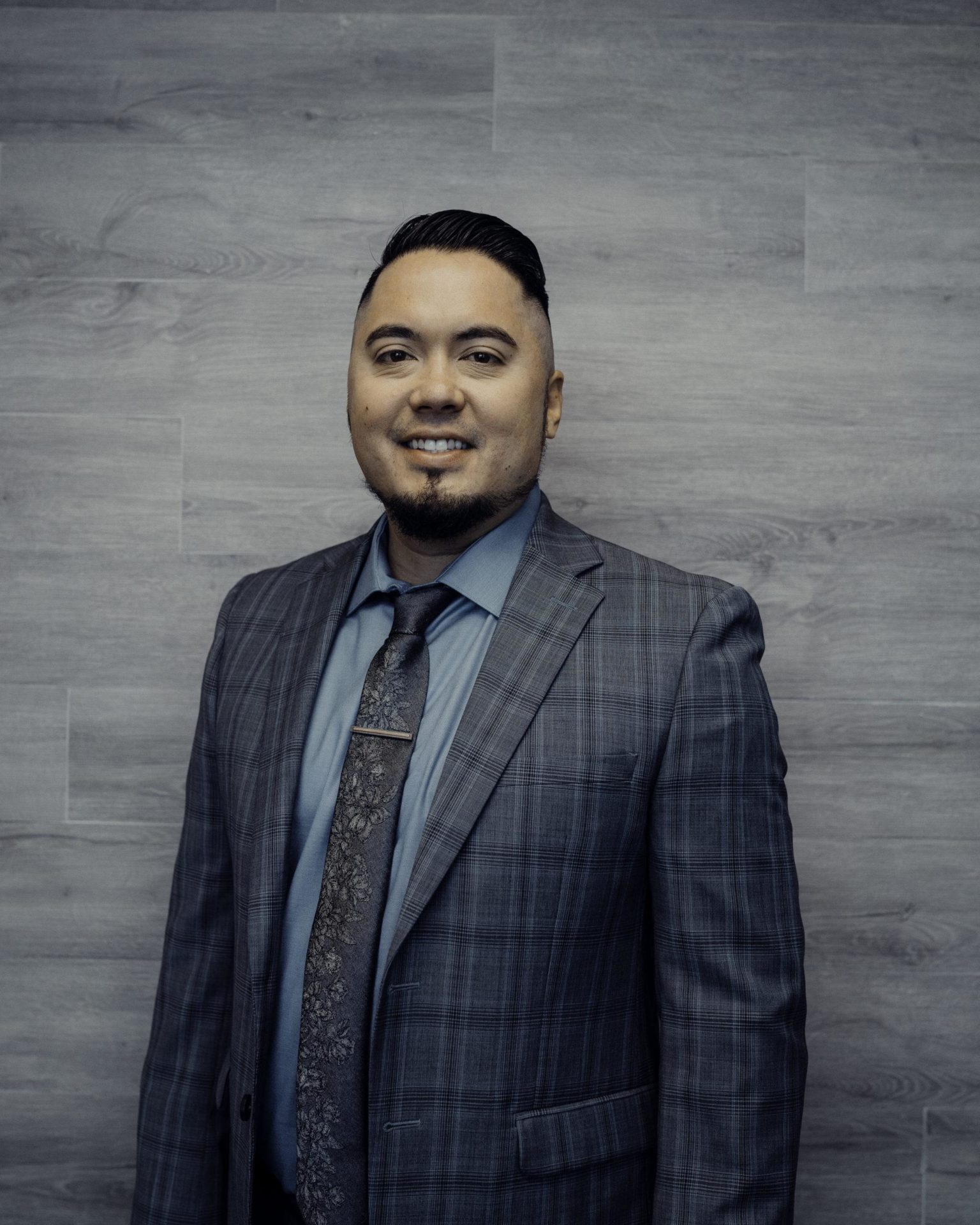 Jonathan Roeder is one of the founding partners of Reppucci & Roeder. He is an Arizona native who has dedicated his life and career to the service of others. After graduating salutatorian of his high school class, Jonathan attended beautiful and prestigious Pepperdine University, where he majored in Political Science. During his tenure at Pepperdine University, his passion for helping others grew after securing a clinical position with a residential treatment center for juveniles with substance addictions. Post-graduation, Jonathan returned to Arizona and served as a residential manager for mentally and physically disabled homes.